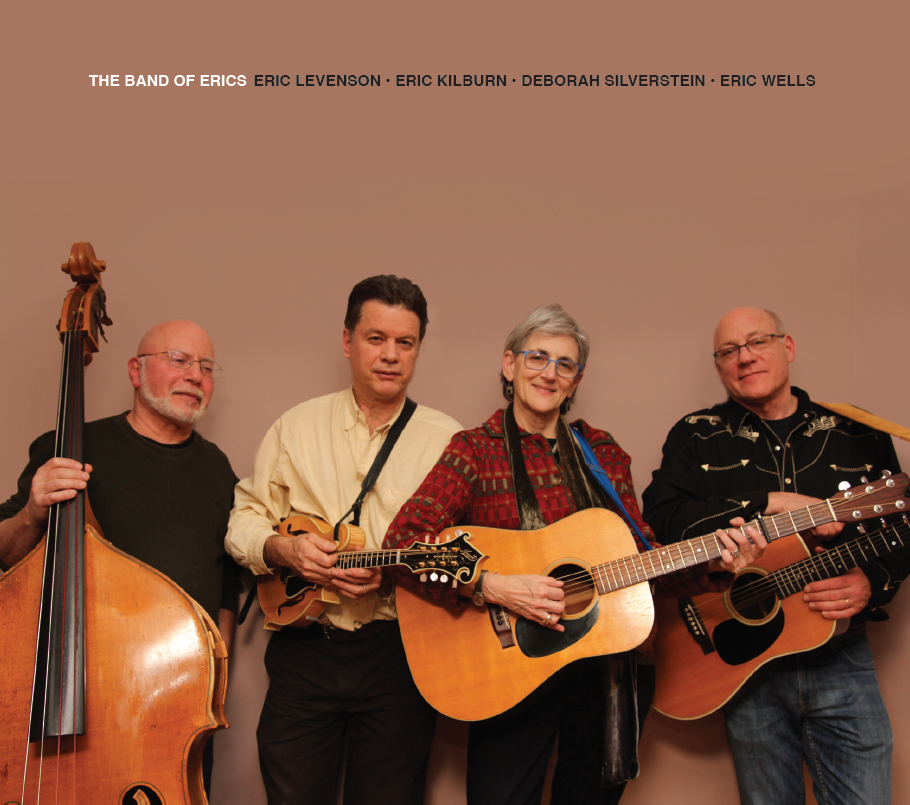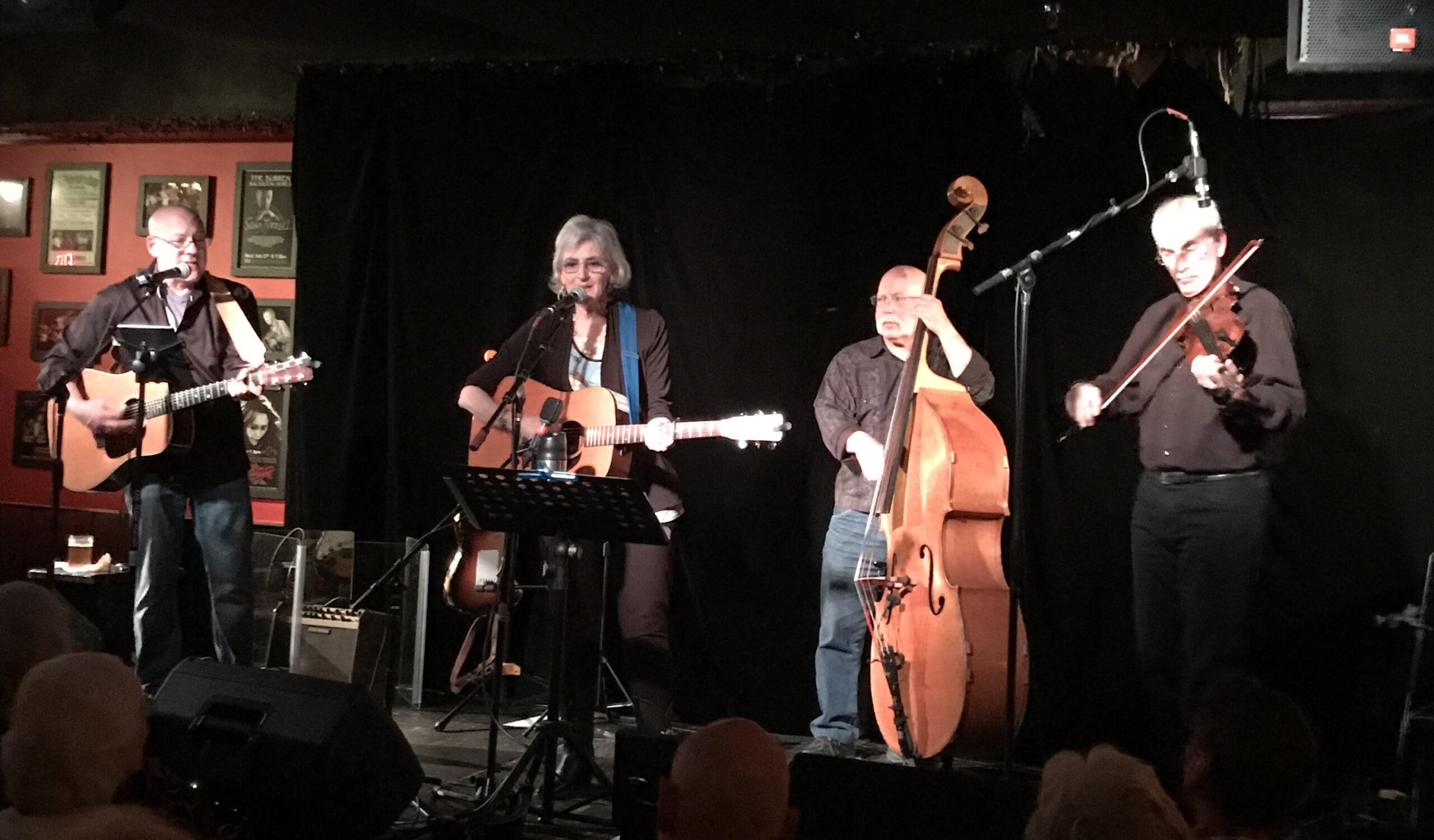 Eric Kilburn performed extensively around the eastern US as a singer-songwriter in the 1980's before starting Wellspring Sound in Acton, MA, where he has engineered over 500 albums. Eric picked up the mandolin and dobro in the late 90's and has worked in various bluegrass, roots, swing, and rockabilly bands ever since.
Eric Levenson has played bass in bluegrass and roots music ensembles for over 40 years, touring across the United States, Canada, and many European countries.  He also works as a theatrical set and lighting designer.  Eric was the co-producer, photographer, and bass player on Deborah's Around the Next Bend recording project.
Art Schartz has been an in-demand fiddle player in the old timey and bluegrass scene for many years. In additioon to playing with The Band of Erics, he currently plays with the Foggy Mountain Consort and founded the western swing band The Beantown Bucaroos.
Eric Wells is a veteran of the classic rock and blues-rock club scene and played with the renowned bands: Zachariah, Boston Rockabilly Music Conspiracy, and TH & the Wreckage.  Venturing out on the singer-songwriter circuit with Deborah offers Eric a great opportunity to return to and expand on his acoustic country-based sensitivity and talent.